Japanese Food
NANAJO FUNASADA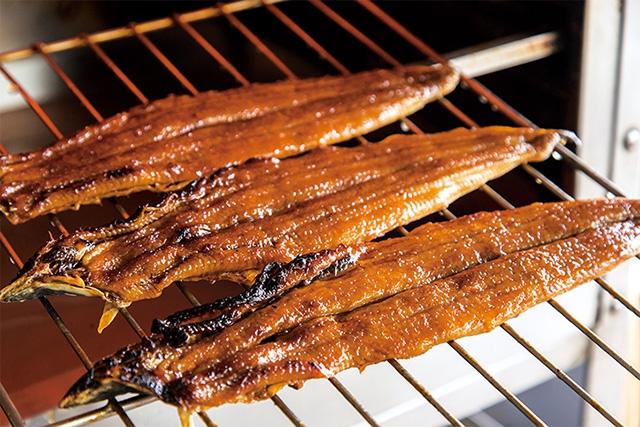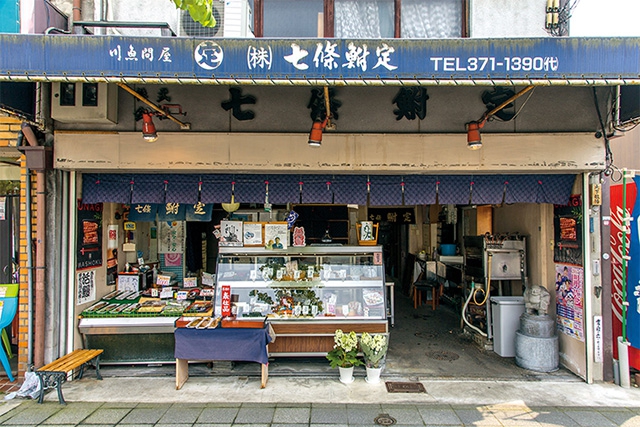 Signature dishes featuring eel (UNAGI) loved by professional chefs for their elegant flavors and tenderness.
Established more than 100 years ago, this restaurant is famous for its dishes of freshwater fish. Combining eel produced in Mikawa in Aichi Prefecture with a secret sauce, chefs steam the eel until plump on a rack over water. The menu is complete with original dishes, such as "KYO-NO-OUNARISAN", broiled eel atop specialty Sushi wrapped in deep-fried Tofu called INARI-ZUSHI.
CATEGORY

Japanese Food
RECOMMENDED MENU ITEMS

Broiled Eel from 2,000yen. Broiled eel without sauce (SHIROYAKI) is also available if reservations are made up to the day prior to your visit.
TEL
WEBSITE
ADDRESS

80 Hanabatake-cho, Shimogyo-ku, Kyoto
OPENING HOURS

10am-5pm
CLOSED

Sun. and public holidays